New Found Luxury In Los Angeles
From conferences to meetings, shopping, photo shoots and more, what person does not find him or herself based in Los Angeles quite frequently for these days. Here are our picks for what's new and what's hot to ensure your next stay is fabulous. Let's go: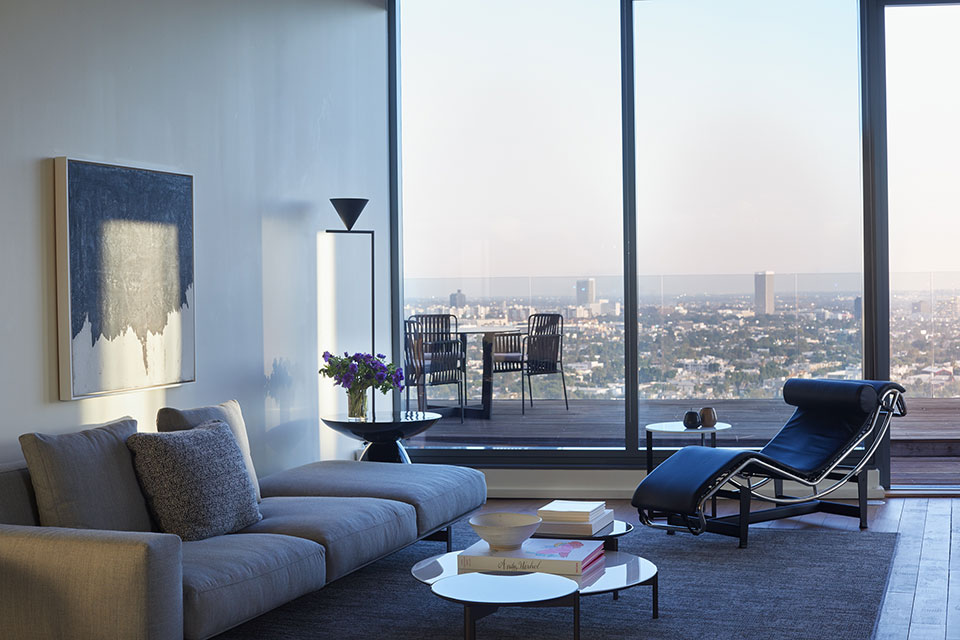 STAY: There are places to stay, and then there are places to stay. AKA West Hollywood is ideal alternative to the standard hotel. Offering full residences of 1-2 bedrooms, AKA West Hollywood is about the discreet, sophisticated option that is conveniently located in the right areas in major cities. LA is no exception.
For those just coming in for quick turn-arounds, choose the beautiful Beverly Hills location which offers minimal stays.  Situated at Crescent Drive and Wilshire Boulevard, AKA West Hollywood Beverly Hills' specializes in stays of sevens nights or longer and offers signature amenities such as a private terrace, dining by Spago and a dedicated 24/7 doorman.
Remaining longer for, say, a film shoot or album recording? AKA West Hollywood at Sunset and La Cienega is the perfect choice for stay 30-days and more and is one of the latest gems of the AKA West Hollywood crown. Catering, though not exclusively, to various notables in the entertainment and sports industries, this luxury property and its team provides impeccable support and service in an unimposing manner. Extremely secure, these properties are your home-away-from-home providing top-flight bedding, appliances, floor-to-ceiling windows, furnishings from Italy and more that will make you wish you lived here full time. Housekeeping and mail services make for a seamless stay as well.
If you select this West Hollywood location, the views of downtown, given the property's perfect perch at La Cienega and Sunset, are inspiring and magical. Complimentary tea and coffee service, state-of-the-art gym, pool complete with cabanas, screening room, wine tastings and even a house car, AKA West Hollywood has never made work so pleasurable. Pets definitely welcome, too!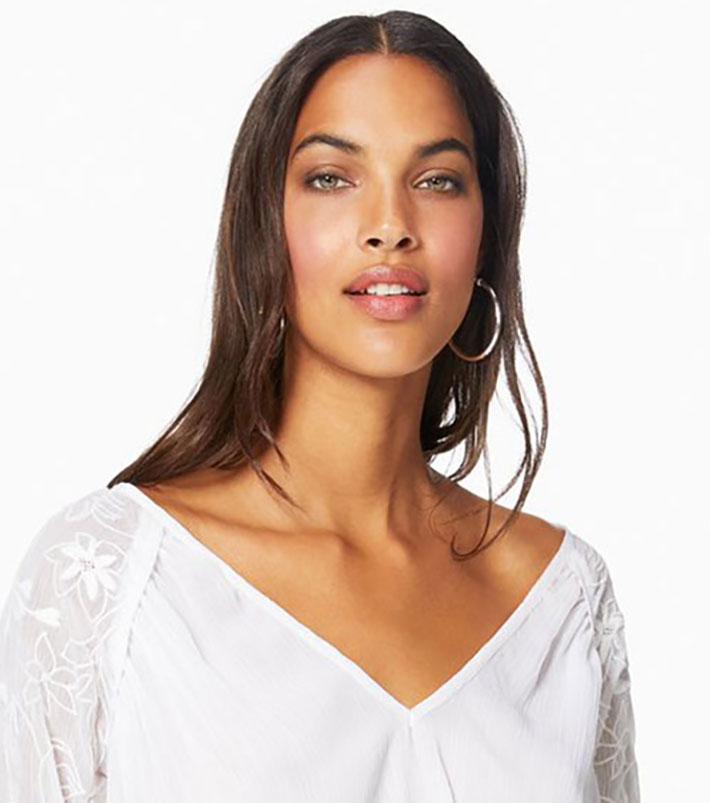 SHOP: The beauty of AKA is also its open-air plaza that leads into legendary shopping. The newest addition to the iconic Fred Segal boutiques is just mere steps away for great additions to your suitcase for everything from unexpected meetings to industry parties and events. For women, designer Ramy Brook is everything for tops. Guys, be sure and check out Flaherty or Tres Bien for fresh shirts with style. Grab a matcha tea, AKA's GM's fave, at the store's outside seating, to see, be seen and have the energy for that impossibly shoot or meeting.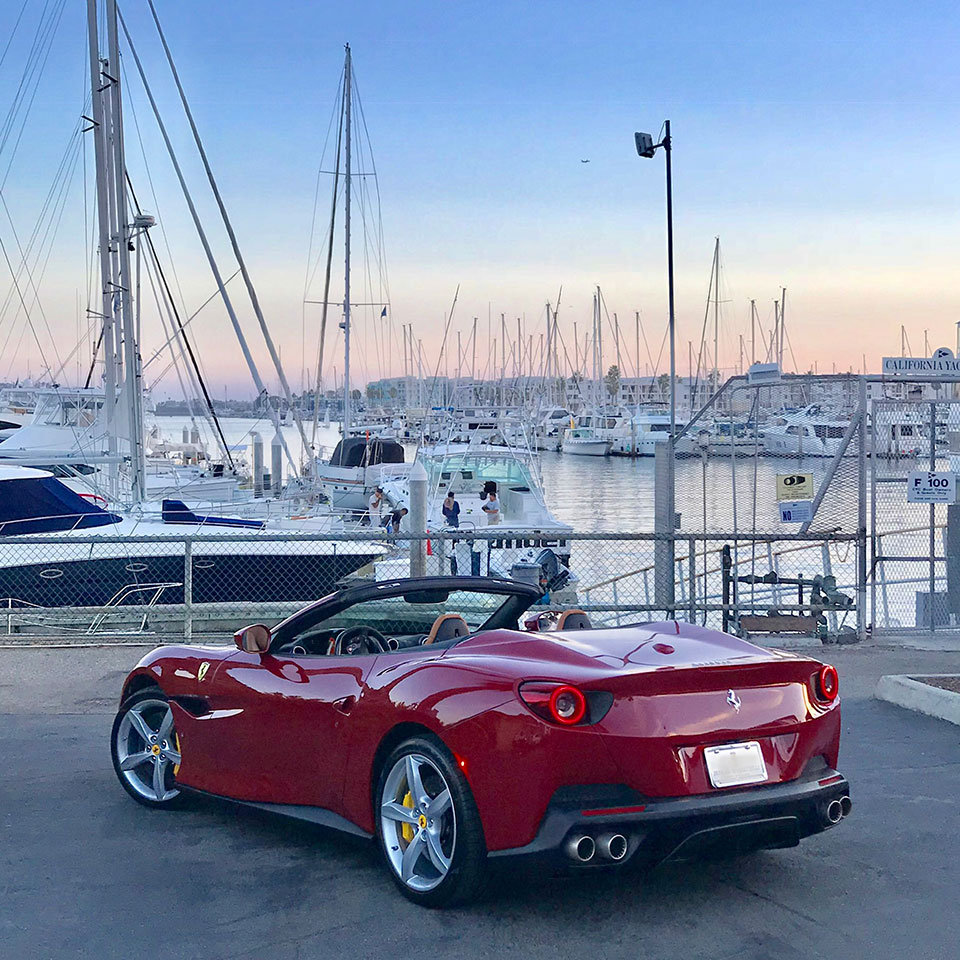 RIDE: Los Angeles is synonymous with cars, but, of course, it needs to be the right car when you pull up to valet or pick up clients.  Luxury rentals abound but none stand out in the manner that Midway Car Rental does.
Around since 1972 and with no less than ten locations, the make and model of your dreams will be guaranteed. Tesla anyone? Ryan Kerzner, Managing Director of Sales and Marketing says, "We have the largest fleet of any independent luxury car company in Los Angeles. We refresh our vehicles every 12-14 months so our focus is on service and satisfaction, without a doubt." From the exotic to more traditional options, this is about the ride that fits your personality and needs. But it's the customer attention that's the true standout.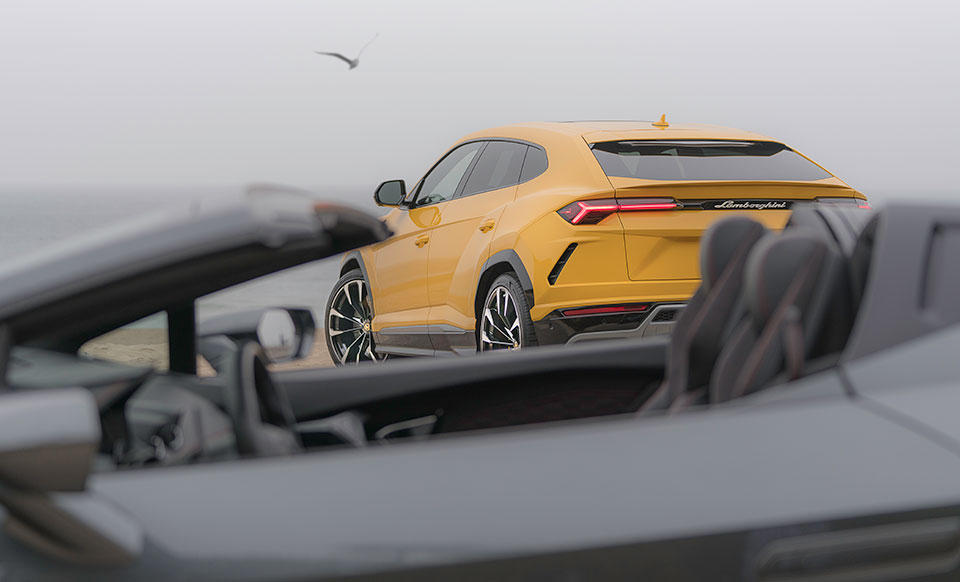 Midway delivers your selection to whatever your destination and preferred customers can return their car at any of their, soon to be, 12 locations (but our favorite is that which is just moments away from the airport). Preferred customers need merely slide over to the passenger seat and a Midway employee will drive you right to your terminal at LAX once a quick inspection is completed. Do leave ample time, however, because this location is a busy one.
EAT: As always, Los Angeles is a hotbed of choices, but we have some brand news. Drive your rental over to the 1 Hotel at 8490 Sunset where you'll find the oh-so-cozy Juniper Tree bar with a "snack" menu that rivals that of full-dishes at many other restaurants. From burgers to crispy brussel sprouts, to-die-for fries and more, this is a great place to take clients who are looking for something new.
Late night? 1 Hotel still has you covered with the rooftop lounge Harriet's which is a triumph in lighting design, marble accents and tasseled lamps that creates a near magical feeling in an intimate, sophisticated open air space with a view of downtown that will leave you breathless. Designed & Built by John Sofio, Built, Inc., Harriet's offers specialty cocktails by Justin Campbell amidst live DJs and light snacks.
If you're looking for lunch the next day with that same open-air feeling, the Highlight Room high atop Dream hotel in Hollywood is the obvious choice. Once you make your way past the pool, this glass-encased grill restaurant offers very savory, crisp, clean dishes from creative fish tacos of snapper to yummy green hummus to a massive chicken sandwich complete with mustard slaw.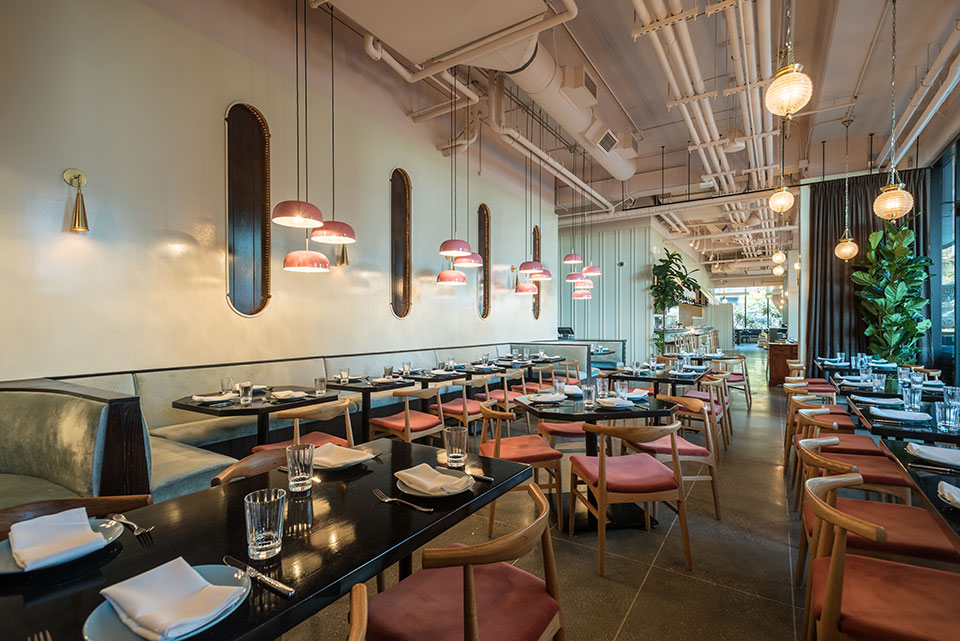 On your second night walk back over to 1 Hotel to the property's restaurant Alice which is actually street level and adjacent to the main tower and easy to access.  Eat dinner outside or inside in a private atmosphere that warmly welcomes one with a little market area reminiscent of a sweet, albeit, very sophisticated, country store-of-sorts that one might find in Martha's Vineyard. Once seated, the menu runs the gamut from comforting meatloaf with Waxman's sweet potatoes to juicy grilled salmon to deep chicken pot pies filled with Chinese sausage, snap peas and carrot each with a medley of flavors that is somehow expertly prepared but low on fuss and pomp. This is about locally sourced, sustainably raised options that provide full, satisfying taste.
DO: Finally, everyone needs to get out his or her aggressions and stress during trips, right? Or maybe it's time to get that cardio in after all the eating from the above? If you find either to be the case, consider going just a few steps from AKA West Hollywood to Rumble and get your boxing on.
With nearly a nightclub atmosphere in terms of lighting and volume, the instructors here will make sure you get in your cardio and strength training as you try to keep up near choreography on screens.  Not for the faint of heart. Clean, fun, cool and easy to make a one-time appointment on-line.
Now you're set for your next trip to the west coast. Enjoy!